Please note: We only supply the tyre. Even if a rim is shown in the photo, it is not included in the price.
Bridgestone Blizzak LM-25V
225/45 R19 92V with rim protection (MFS)
High on performance, low on noise. Designed with Bridgestone's latest simulation technology to give more powerful cars high-level balanced performance on frozen surfaces, wet and dry, all with an absolute minimum of noise. Better traction and handling on snow and wet with reduced risk of hydroplaning due to improved water evacuation of computer-simulated tread design and high silica content: lens shaped blocks with honeycomb sipes, special sipes on shoulder blocks
Long wear life with resistance to irregular wear on shoulder and centre
Extremely quiet giving more ride comfort and less pass-by noise
Attractive sidewall design enhances appearance of car
Tyre label / efficiency classes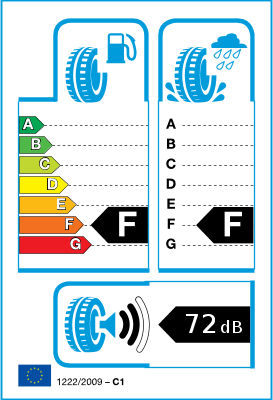 *List prices, if included, are a guide price used to determine the markup between tyre manufacturer and distributor.
**Prices include VAT and delivery within Germany.
Sollten Sie nur einen Reifen bestellen, so berechnen wir einen Aufschlag von 3 EURO zusätzlich. Bitte beachten Sie den Preisaufschlag von 6.49 EURO pro Reifen, wenn wir auf eine Insel liefern müssen.