Please note: We only supply the tyre. Even if a rim is shown in the photo, it is not included in the price.
Continental WinterContact TS 860 S
275/35 R19 100V
XL

with kerbing rib
Type of Tyre
Winter tyres
M+S marking
with snow flake symbol
Speed Index
V: Approved up to 149 mph/240 km/h
Manufacturer
part number (sku)
03552650000
Test results Profile WinterContact TS 860 S
| | |
| --- | --- |
| | OFF ROAD 12/2020 (german) |
| | AUTO BILD - sportscars 10/2019 (german) |
European Production
Winter UHP tyres for premium sports cars
Winter sport never felt that moving
Excellent snow performance for outstanding driving pleasure.
Thanks to the special construction of the traction sipes and the new designed snow grooves the interlocking with the snow significantly raises the traction and handling comfort on snow covered roads.


Best braking performance for maximum winter safety.
The blocks of the rib are only separated through thin lateral grooves which form a stiff rib due to the forces while braking. This leads to shorter braking distance espacially for sporty driving in wintry conditions.


Superb dry handling performance for highest steering precision.
Wider and bigger blocks on the outside shoulder increase the contact area which results in larger footprint for maximum control and steering precision while cornering on dry wintry roads.


Exceptional low rolling resistance for reduced fuel consumption.
Due to its combination of innovative compound, profile and construction the WinterContact™ TS 860 S efficiently reduces the rolling resistance for higher fuel saving – without compromising the safety.


Tyre label / efficiency classes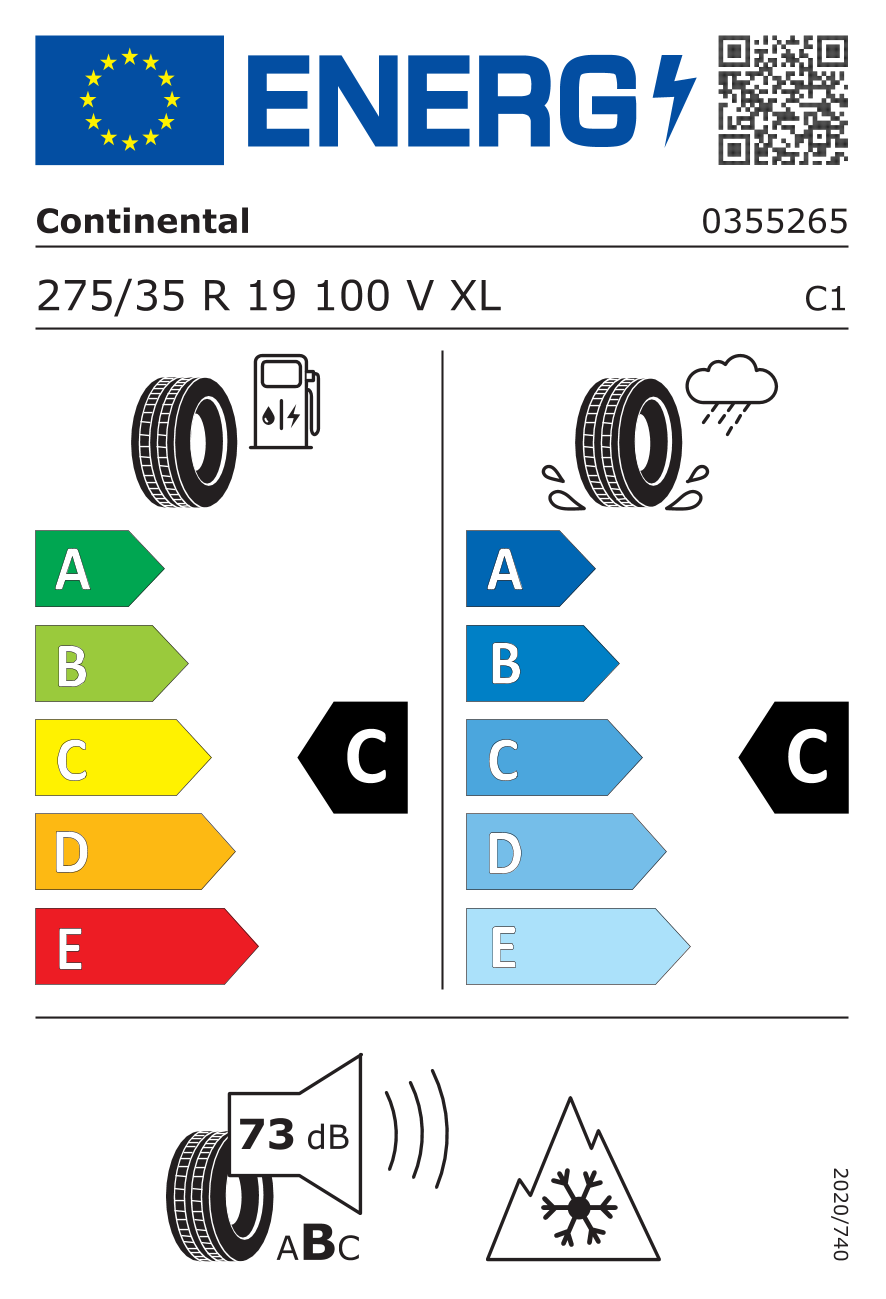 Profile: WinterContact TS 860 S
Test results
12/2020
OFF ROAD 12/2020
255/55R19 -
10/2019
AUTO BILD - sportscars 10/2019
255/35R19 V
Customer Ratings WinterContact TS 860 S:
*List prices, if included, are a guide price used to determine the markup between tyre manufacturer and distributor.
**Prices include VAT and delivery within Germany.
Sollten Sie nur einen Reifen bestellen, so berechnen wir einen Aufschlag von 3 EURO zusätzlich. Bitte beachten Sie den Preisaufschlag von 6.49 EURO pro Reifen, wenn wir auf eine Insel liefern müssen.