Please note: We only supply the tyre. Even if a rim is shown in the photo, it is not included in the price.
Pirelli P Zero PZ4 LS
245/35 R20 95W
XL

PNCS

VOL with rim protection (MFS)
THE BEST PERFORMANCE IN ALL CONDITIONS
P ZERO™ (PZ4) is the unique Ultra High Performance product combining Pirelli's knowledge gained from competitive Motorsport with Pirelli's alliance with the top car manufacturers, granting the perfect fit for the performance of each car. P ZERO™ (PZ4) has a range developed with the most prestigious OEMs that is able to meet any customisation needs in terms of size, technology and seasonality.
A milestone in the development of the Pirelli range, P ZERO™ (PZ4) has been chosen as original equipment for the most performance oriented and powerful models on the market. Its asymmetric tread pattern improves braking performance and enhances handling and control. Excellent in wet conditions with improved safety in potential aquaplaning situations. Its new nano-composite compound ensures maximum grip and stability. The structural integrity of the tyre improves steering response, which is essential in sports driving, and also ensures uniform tread wear. The special "s-shaped" grooves in the tread area deliver lower cabin noise levels, enhancing driver comfort.
Superior safety in wet conditions thanks to the high silica content. Better traction and riding comfort with high pitch sequence
Improved rolling resistance, wet performance and better mileage
Low noise emission and low rolling resistance achieved by optimised pitch sequence and siping design
Tyre label / efficiency classes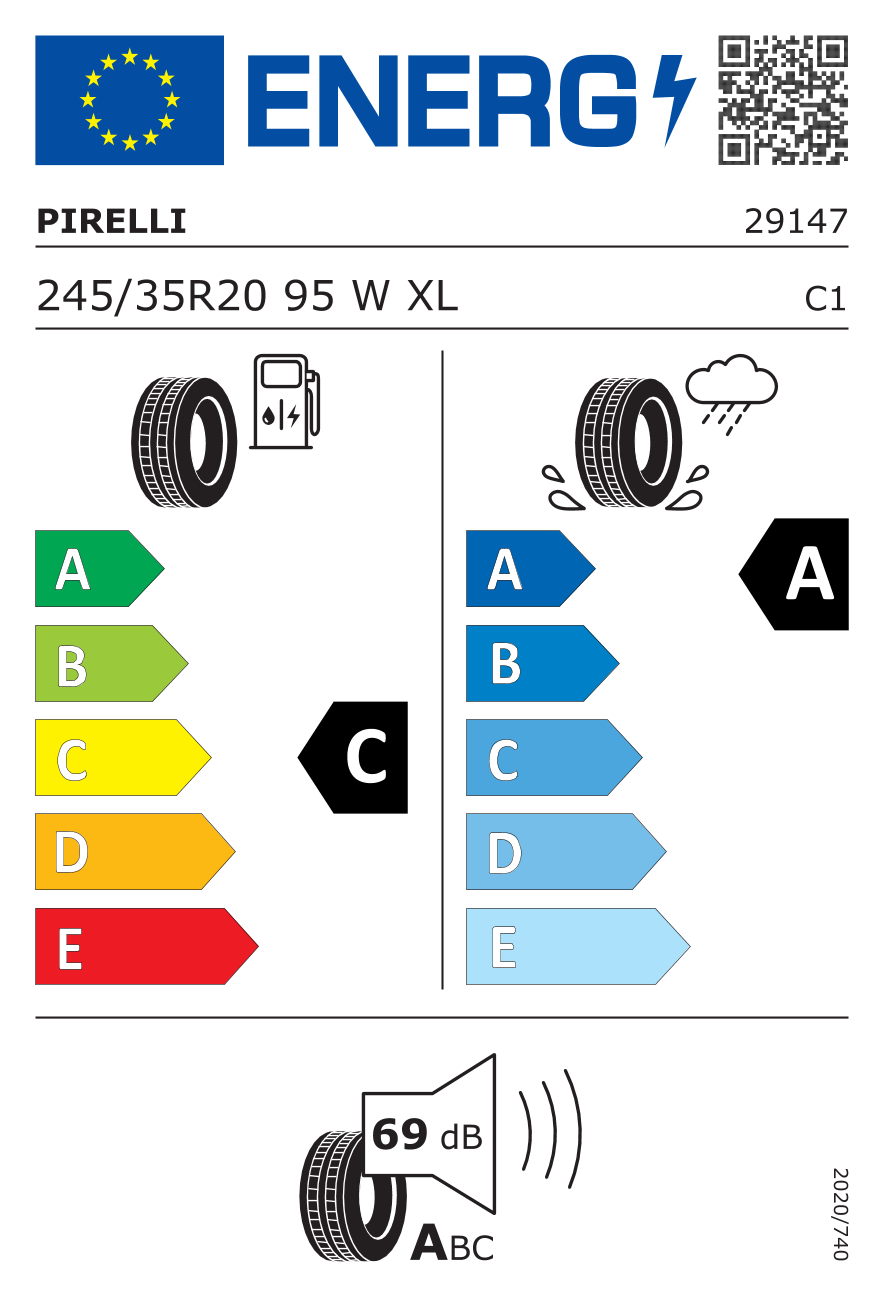 Die Kostenlose Reifengarantie von Pirelli - Ganzjährig gut unterwegs -> Die Kostenlose Reifengarantie von Pirelli - Jetzt erweitert auf 24 Monate
Beim Kauf von mind. zwei PIRELLI Reifen oder Kompletträder aus dem Pirelli Produktportfolio Pkw, SUV, 4x4 oder Van erhalten Sie nach Registrierung die Reifengarantie TYRELIFE™ für 24 Monate kostenlos dazu.
Pirelli gewährt die Reifengarantie TYRELIFE™ für Reifen, die auf Fahrzeuge montiert werden, die auf natürliche Personen zugelassen sind oder die zu gewerblichen Fuhrparks mit maximal zehn Fahrzeugen gehören. Ansprüche aus TYRELIFE™ sind nicht abtretbar.
TYRELIFE™ anspruchsberechtigt sind PIRELLI Reifen ab 17 Zoll.
Ablauf: Nach dem Kauf unter pirelli.de/tyrelife für TYRELIFE™ registrieren und mit PIRELLI sicher unterwegs sein.
*List prices, if included, are a guide price used to determine the markup between tyre manufacturer and distributor.
**Prices include VAT and delivery within Germany.
Sollten Sie nur einen Reifen bestellen, so berechnen wir einen Aufschlag von 3 EURO zusätzlich. Bitte beachten Sie den Preisaufschlag von 6.49 EURO pro Reifen, wenn wir auf eine Insel liefern müssen.