Debica Passio 2
165/70 R14 81T
35,00 €
Free Shipping**
Over 9.040 fitting station partners
Debica Passio 2 - Summer tyres
Dębica Passio 2 tyre combines features of Standard and Comfort tyres: it has proved its value on the Polish roads, offering fuel-efficient and comfortable driving. The Optimized contour of Passio 2 contributes to even distribution of stress alongside the whole tyre section, and consequently to even thread wear.
Stiffened elements of the centerline rib along with the stiff side blocks secure stable vehicle handling in all conditions. Meanwhile wide circumferential and lateral grooves evacuate water effectively from underneath the tyre, thus minimizing the risk of aquaplaning.
Frequently Bought Together
| | | | |
| --- | --- | --- | --- |
| 4x | | + 1x | |
4 x Tyres Debica Passio 2 165/70 R14 81T à 35,00 €
1 x Deltigrip eco - Quality Snow Chain for your car 25,52 €
Tyre label / efficiency classes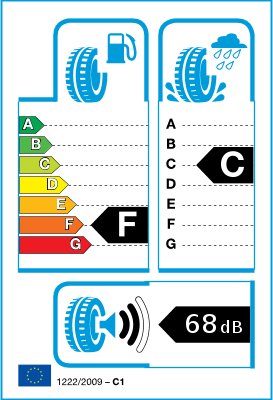 Customer Ratings Passio 2:
*List prices, if included, are a guide price used to determine the markup between tyre manufacturer and distributor.
**Prices include VAT and delivery within Germany.
Sollten Sie nur einen Reifen bestellen, so berechnen wir einen Aufschlag von 3 EURO zusätzlich. Bitte beachten Sie den Preisaufschlag von 6.49 EURO pro Reifen, wenn wir auf eine Insel liefern müssen.