Falken ZIEX ZE310 ECORUN
205/55 R16 91V
49,80 €
Free Shipping**
Over 9.000 fitting station partners
Excellent traction and grip on wet and dry roads, with enhanced wear performance.
Enhanced resistance against aquaplaning.
Shorter braking distances.
Improved wear life.
Further improved noise reduction.
Tyre label / efficiency classes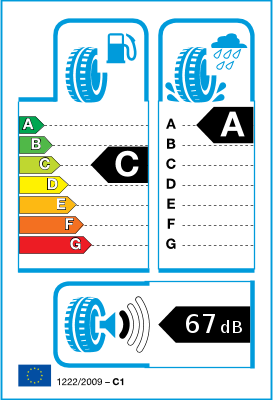 Falken Tyre Europe GmbH is the European subsidiary of Japanese tyre manufacturer Sumitomo Rubber Industries Ltd. From its headquarters in Offenbach am Main, Germany, Falken Tyre Europe oversees the marketing of a complete portfolio of tyres for cars, trucks, vans and SUVs as supplier of OEM products and for the European aftermarket. The company has built up a sales network of around 8,000 tyre dealers throughout Europe, which act as our partners for sales and fitting of our quality products.
*List prices, if included, are a guide price used to determine the markup between tyre manufacturer and distributor.
**Prices include VAT and delivery within Germany.
Sollten Sie nur einen Reifen bestellen, so berechnen wir einen Aufschlag von 3 EURO zusätzlich. Bitte beachten Sie den Preisaufschlag von 8.50 EURO pro Reifen, wenn wir auf eine Insel liefern müssen.