Goodyear Vector 4 Seasons G2
195/65 R15 95H
65,20 €
Free Shipping**
Over 9.040 fitting station partners
Goodyear Vector 4 Seasons G2
Excellent driving performance in all weather conditions all year long
Excellent year-round performance
Traction for all road conditions
Environmentally friendly
Traction for all road conditions
Featuring high-density 3D waffle blades, the Vector 4Seasons offers excellent ice and snow traction. The tyre is certified with the snowflake symbol, which means it meets the official standards of dedicated winter tyres.
Environmentally friendly
Go further on less fuel with a tyre that rolls more easily. The Vector 4Seasons also gives you more mileage, thanks to its all-weather compound and a flatter contour that spreads pressure evenly.
Excellent year-round performance
Goodyear's Weather Reactive Technology helps the Vector 4Seasons adapt to seasonal changes. The unique SmartTRED design features specific tread zones that adjust to road conditions.
Frequently Bought Together
| | | | |
| --- | --- | --- | --- |
| 4x | | + 1x | |
4 x Tyres Goodyear Vector 4 Seasons G2 195/65 R15 95H XL à 65,20 €
1 x Deltigrip eco - Quality Snow Chain for your car 29,57 €
Tyre label / efficiency classes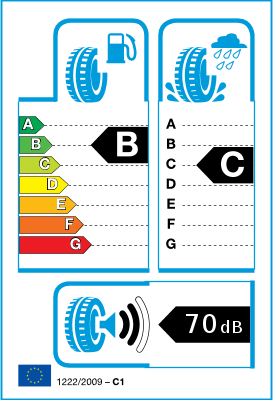 Profile: Vector 4 Seasons G2
Test results
10/2018
AUTO BILD
195/65 R15 H
vorbildlich
09/2015
AUTO BILD
195/65 R15 H
vorbildlich
Customer Ratings Vector 4 Seasons G2:
*List prices, if included, are a guide price used to determine the markup between tyre manufacturer and distributor.
**Prices include VAT and delivery within Germany.
Sollten Sie nur einen Reifen bestellen, so berechnen wir einen Aufschlag von 3 EURO zusätzlich. Bitte beachten Sie den Preisaufschlag von 6.49 EURO pro Reifen, wenn wir auf eine Insel liefern müssen.