Bridgestone Weather Control A005
235/65 R17 108V
120,90 €
Free Shipping**
Over 9.040 fitting station partners
Weather Control A005
Bridgestone Weather Control A005 handles all year-round weather conditions while offering the best control on a rainy day – from highway turns to unexpected braking in the city.
Best-in-Class Wet Grip Index
High number of shoulder element. High volume slots in shoulder. New nano selective reactions & Nano Pro-Tech compound with high silica content.
Qualified Snow Performance
V-Shaped pattern layout. Innovative ""Z"" size shape incresing lateral stifness.
Superior Wear Life
Optimized carcass construction with regular footprint shape. Optimized contact pressure distribution.
Frequently Bought Together
| | | | |
| --- | --- | --- | --- |
| 4x | | + 1x | |
4 x Tyres Bridgestone Weather Control A005 235/65 R17 108V XL à 120,90 €
1 x Deltigrip HD 10 - Quality Snow Chain for vans, light trucks and 4WD 66,18 €
Tyre label / efficiency classes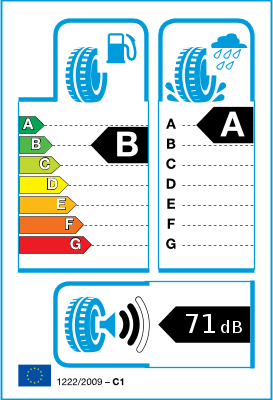 Profile: Weather Control A005
Test results
11/2019
AUTO BILD - allrad
235/65 R17 V
vorbildlich
*List prices, if included, are a guide price used to determine the markup between tyre manufacturer and distributor.
**Prices include VAT and delivery within Germany.
Sollten Sie nur einen Reifen bestellen, so berechnen wir einen Aufschlag von 3 EURO zusätzlich. Bitte beachten Sie den Preisaufschlag von 6.49 EURO pro Reifen, wenn wir auf eine Insel liefern müssen.