Debica Frigo 2
175/65 R14 82T
Winter tyres

Winter tyre that combines features of Standard and Comfort tyres: technologically advanced design secures high mileage and comfortable driving in wintertime.

Frigo 2 is characterized by compound composition that offers very high flexibility even during low temperatures prevailing in Poland.

Special compound, and also higher number o thread blades improve the grip in tough winter conditions.

Additionally Dębica Frigo 2 is characterized by increased number of circumferential and lateral grooves that evacuate water and slush more effectively from underneath the tyre.

The thread grooves minimize also the risk of aquaplaning.
Tyre label / efficiency classes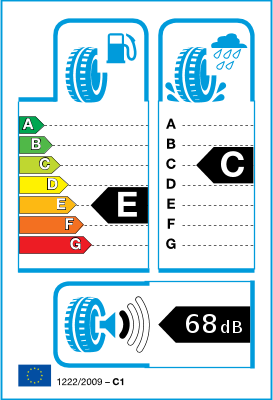 Profile: Frigo 2
Test results
09/2018
ADAC
175/65 R14 T
09/2018
TCS - Technik, Umwelt und Wirtschaft
175/65 R14 T
09/2018
ÖAMTC
175/65 R14 T
Customer Ratings Frigo 2:
*List prices, if included, are a guide price used to determine the markup between tyre manufacturer and distributor.
**Prices include VAT and delivery within Germany.
Sollten Sie nur einen Reifen bestellen, so berechnen wir einen Aufschlag von 3 EURO zusätzlich. Bitte beachten Sie den Preisaufschlag von 6.49 EURO pro Reifen, wenn wir auf eine Insel liefern müssen.