Vredestein Wintrac Pro
215/55 R17 98V with rim protection ridge (FSL)
Wintrac Pro
The Vredestein Wintrac Pro answers the growing market demands in the 17-inch and higher ultra-high-performance segment. The new winter tyre makes no concessions in terms of performance, offering maximum grip while cornering, short stopping distances on wet roads and great handling, even at high speeds. The Wintrac Pro is available in speed rating Y, making it appropriate for use at speeds of up to 300 km/h for a large number of sizes. The tyre merges an attractive design (created in collaboration with Giugiaro) with advanced technology.
BENEFITS
Maximum grip while cornering
Short stopping distance on wet roads
Great controllability, even at high speeds
Tyre label / efficiency classes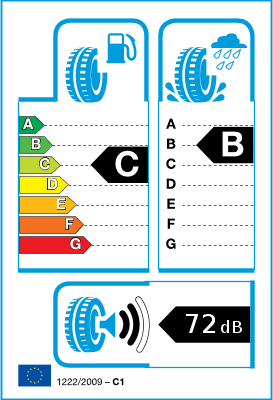 Profile: Wintrac Pro
Test results
09/2019
Firmenauto
215/55 R17 V
Sehr gut
09/2019
auto motor und sport
215/55 R17 V
sehr empfehlenswert
Customer Ratings Wintrac Pro:
*List prices, if included, are a guide price used to determine the markup between tyre manufacturer and distributor.
**Prices include VAT and delivery within Germany.
Sollten Sie nur einen Reifen bestellen, so berechnen wir einen Aufschlag von 3 EURO zusätzlich. Bitte beachten Sie den Preisaufschlag von 6.49 EURO pro Reifen, wenn wir auf eine Insel liefern müssen.